Your summer holiday in Tyrol
Hiking. Climbing. Biking sports. Horse riding. Around Innsbruck
You can experience a lot in Axams during the spring, summer and autumn months. From wandering around the "Axamer Lizum" through climbing adventures in the Nordkette range, having fun in the Innsbruck Bike Park and along countless cycling tracks, to pony riding or a fleet mountain riding trip. Summer opportunities around Innsbruck seem limitless. Among the stately summits of Sellrain and Stubaital. With or without an adrenalin kick. The MONDI Hotel Axams is the ideal base for your active holiday in the Olympics region. Disregarding whether as a proficient sportsperson or on a family trip.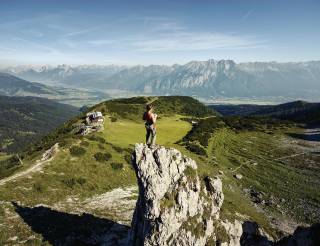 Hiking & climbing around Axams
On foot in the Innsbruck region
From comfortable family wandering on the "Axamer Lizum" through enjoyable alpine hut rounds to sparking climbing paths: There are many routes leading through the Innsbruck region. Everything is possible. The views breathtaking. Whether you strike out on your own or join a mountain hiking programme with a qualified alpine guide. Scale the steep walls of the Nordkette range on a rope or tread along a "Walk of Explore" in the valley. The MONDI Hotel Axams is your hiking hotel. Ideal for outdoor activities of any kind.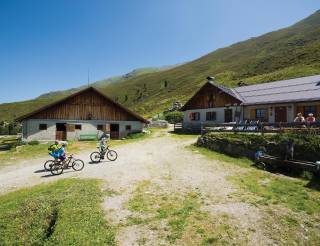 E-biking & mountain biking
In the Innsbruck mountains. Fantastich
Whether with or without an E before "bike". Gravel, racing or downhill equipment. In the Innsbruck region, cycling fans on any proficiency level find their terrain for sensing both pleasure and challenges. Hobby bikers pedal in the direction of a chalet snack. Families go through adventures in the kids area of the "Bikepark Innsbruck". Trail classics such as the "Arzler Alm Trail" inspire those with sports ambitions. And people can catch glimpses of race bikers on the spectacular mountain pass roads. The MONDI Hotel Axams is ideal for your biking holiday in Tyrol. It also provides lockable bicycle stands, as well as cleaning and repair facilities. E-bikes can be rented for a fee in the hotel.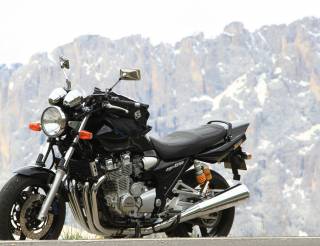 Motorbiking in Tyrol
The finest curves in Innsbruck
The MONDI Hotel Axams is great for your motorbike trip in the Innsbruck mountains. Or as an intermediate stop on your motorbike journey to the South. Explore the winding mountain roads around Innsbruck. Or ride through the world-famous mountain passes such as Brenner, Jaufenpass and Timmelsjoch. Whether a comfortable half-day tour or a challenging day trip: The spectacular panorama will enchant you. And after the tour, we have other proven tour tips, a lockable garage, tools, cleaning equipment and a drying room for your bike clothes. So that there is nothing you would miss.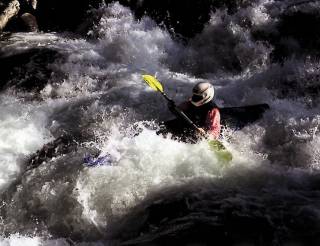 Tyrol: Country of fun sports
Action and fun around Innsbruck
Ihaaaa! The fun begins! Pick up your speed with "digger" vehicles and e-motorbikes through the "Offroad Arena Axams". Glide in a toboggan through the ice channel in Innsbruck. Play a round of DiscGolf on Rangger Köpfl. Or paddle in a kayak through the wild water of Innsbruck and its surrounding valleys. Speed and fun are your motto, when you engage into the diverse fun sports in the Innsbruck region. Wishing to try out new things now and again. And to look for genuine adrenalin kicks on your holiday.
Further activities
Undertakings in summer around Axams